You've probably heard of big businesses outsourcing their fulfillment to a third party. When Third-Party Logistics (3PL) fulfillment boasts cost-savings, value-added services, and a variety of other benefits, it's no surprise that companies are starting to shift gears and move fulfillment out of in-house warehouses. Maybe you're interested in doing the same, but you aren't sure if 3PL fulfillment would work for your company, your product, or even your industry.
Regardless of your industry, 3PL fulfillment can bring huge benefits to your business. If you sell apparel, art, food, books, electronics, or almost anything else, you can feel confident that a 3PL is qualified to handle your goods. 
What is 3PL Fulfillment?
First thing's first, you need to have a solid understanding of what 3PL fulfillment means. 3PL stands for Third-Party Logistics, which is a type of company that organizes the transportation, storage, fulfillment, distribution, and many other processes in the supply chain on behalf of their customers. When you let a 3PL handle your fulfillment processes, you are essentially handing off all the responsibility for the entire order fulfillment process to this third party. That typically means that you will be able to take advantage of cheaper shipping, better technology, and a large team of trained warehouse workers that you might not have access to otherwise. 
A 3PL can take care of all of the following processes, and more:
Keeping track of stock levels

Organizing and managing inventory

Receiving and packing orders

Arranging transportation 

Delivering orders to customers

Handling returns
If you're handling your own fulfillment right now, then you're probably already daydreaming about how much time you could save with a 3PL. However, there are many other ways you could benefit from utilizing 3PL fulfillment. Most 3PLs also offer a range of additional services that can take your fulfillment strategy to the next level.
3PL Fulfillment Services
3PLs like R+L Global Logistics are experts at managing fulfillment processes, so you can feel confident that the essential processes are being carried out seamlessly. However, you might be wondering how you can get more out of your fulfillment provider. Well, most companies are willing to offer you a range of value-added services to take your fulfillment to the next level—at a higher price, of course. 
Some of the services that you could take advantage of from a 3PL include: 
Pick and Pack

- Received orders are sent directly from your website to the 3PL warehouse staff. Workers then pick the customer's items off the warehouse shelves and pack them all in the same box together, secures the items, seals the box, and sends it out for immediate delivery. This pick, pack, and ship method is a fast, efficient, and inexpensive option for managing e-commerce fulfillment.

Kitting and Assembly

- This is the process by which individual items can be put together and sold as a single package. This is helpful for items that are commonly bought together, such as bath supplies (bath bombs + bubble bath soap + bath oils + body scrub), or matching pieces of luggage. These items can be grouped together as a single unit and listed as one thing on your website. 

Reverse Logistics

- To put it simply, reverse logistics is the process of accepting returns, reevaluating the condition of the returned stock, and reclaiming value from it. Items that are returned in good condition can be repackaged and sold again at almost full price, but even damaged goods can still be sold at a significant markdown instead of being trashed. This process of returns management can create huge cost savings for you. 

Cross-Docking / Transloading

- fulfillment staff are already skilled at quickly loading and unloading freight trucks, so many fulfillment centers offer cross-docking and transloading services. This is the process of unloading an inbound truck and loading the goods onto a different outbound truck—or several—to either transport it to another facility or complete the final part of the delivery. This is also a common practice for large fulfillment partners with multiple distribution locations, since it is cheaper to ship consolidated loads to a halfway point in the right general direction before dividing the load onto smaller trucks to go in different directions. 

Expiring Product Fulfillment

- Expiring products can be classified as FIFO (first in, first out) or FEFO (first expiring, first out) to determine the order in which items are picked and shipping out to your customers. This ensures that all items being shipped out are still good, and you don't end up with any forgotten portion of your stock expiring and going to waste. 

Integrated Shipping/Delivery

- With a 3PL, you wouldn't have to worry about organizing any of the shipping for your products. In addition to warehouse and fulfillment services, 3PLs offer advanced logistics solutions with their established network of carriers. You can even utilize shipping options that you might never have had the opportunity to before, such as same-day delivery, expedited, overnight, intermodal, or air shipping. 
You might be thinking that you just aren't big enough to merit using 3PL fulfillment services. To be clear: you do not need to run a gigantic retail or e-commerce store to be able to get the most out of 3PL fulfillment. No matter what size your business is, or what you sell, you can reap some serious rewards from using a 3PL. 
Who Can Benefit from 3PL Fulfillment?
No matter what industry your company falls into, you can still get the most out of 3PL fulfillment. Here are just a few examples of the many many different business owners who can benefit from outsourcing their fulfillment to a 3PL.
Entrepreneurs

- If you've ditched the usual 9-5 to start your own company, you're probably having to take care of

a lot of different responsibilities

all at once. Whether you have an e-commerce store, a small shop, or even a dropshipping company, you could take advantage of a few extra helping hands to take care of fulfillment. 

Artists

- Selling art prints is no easy task, especially on top of making and marketing the art itself. Comics, paintings, digital art, and even things like custom stickers can be a real challenge to make a living off of, so once you're making money, you want to make sure your operation can scale. Why not outsource to a 3PL fulfillment center to free up your time to make more art?

Writers

-  If you've skipped out on traditional publishing and you're looking to sell your own self-published books, then you're going to need to have a good place to store your stock. Books take up a lot of space, and they are highly sensitive to changes in humidity. If you want to make sure you can handle a high volume of sales and prevent damage to your inventory, a 3PL fulfillment center is the way to go.

Musicians

- As a musician, you know that

selling music is only part of your paycheck

. Serious money comes from selling band merch, like physical CDs, T-shirts, bracelets, and posters. If you need a fulfillment partner to store and ship your band merch while you're on the road, outsourcing to a 3PL can be a real lifesaver. 

Designers

- Designers can make anything more interesting, from coffee cups and blankets to apparel and shoes. Like any good designer, you probably have a huge variety of products that you're selling, so trying to manage that all on your own is probably starting to become a real headache. A good 3PL can manage a large number of SKUs with no problem at all, so you can be confident that your customers will get the right products every single time. 

Candymakers

- Shipping and storing candy can be a huge hassle since fluctuations in temperatures can ruin your entire stock. If you want the peace of mind associated with refrigerated storage and inventory insurance, working with a 3PL is the way to go. You can save yourself a lot of headaches later. 

Importers

- If you're importing anything into the U.S., either for resale, manufacturing, or anything else, you're probably importing a lot of things at once. You're going to need to have somewhere to store all those products, and where else is better than a 3PL fulfillment center? Not only could you store your goods there, but you can also take advantage of all the other services offered by the 3PL.

Large Retailers

- If you run a large retail store and you still handle your own fulfillment in-house, it's time to start exploring your options. Fulfillment with a 3PL is often much cheaper than dealing with deliveries yourself, and it's usually a better experience for your customers too.

Manufacturers

- If you run a manufacturing company, you know one of the worst-case scenarios is to run out of materials. Without materials, production screeches to a halt and you can't make any money. But what if, when your stock in the factory starts to get low, you could call on your 3PL provider to ship materials from your back-up stock and have it delivered within the hour? With a 3PL, you wouldn't have to slow down production if you've worked through all the materials your factory can hold, since more materials can be delivered at a moment's notice. 

Basically, any business at all

- No matter what you sell, where you source from, where you sell it, and how many customers you have, you can rely on the services provided by a 3PL fulfillment provider. As long as you sell a physical product, you could benefit from a 3PL.
To take a deeper look into some of these examples, let's dive into the specifics of 3PL fulfillment for different products. 
3PL Fulfillment for Different Products
The fulfillment process can look quite different depending on the type of product being handled. Even though just about every company can utilize the same fulfillment provider, the services they need are not always the same. Some products require different handling techniques, and some products could benefit more from specific services than other products. A good 3PL provider knows how to offer tailored fulfillment solutions to each company that works with them, to offer them the services they need for the best deal. 
Fulfillment for Apparel
Apparel is a difficult thing to manage selling, storing, and shipping for several reasons. Fashions go in and out of style quickly, so unsold inventory can go to waste if it isn't sold while the style is trendy. In addition to that, merch for shows, bands, and other entertainment avenues often has unpredictable demand. The last thing you need is to be overwhelmed with sales so you can't fulfill all the orders quickly. 
In a 3PL fulfillment center, a common technique for handling apparel is with a solid pick and pack strategy. Customers rarely purchase only one item from a clothing retailer, so this can be helpful for reducing shipping costs. Individual items are folded and stored in sealed plastic bags to protect them. 
When an order is made, the items are picked out of bins and packaged together in a polyethylene shipping bag, which is a much cheaper option than cardboard boxes since they are smaller and lightweight. The shipping label is created from the information collected on your website, and it is stuck directly on the shipping bag.
Fulfillment for Books
As stated above, books can be a hassle to store and ship yourself. Humidity can cause the pages to warp, and a leak or flood in your storage room or warehouse can wreak havoc on your inventory. Books that get wet cannot be salvaged, so you absolutely do not want to risk that. 
When it comes to shipping books with 3PL fulfillment services, including novels, comic books, textbooks, and magazines, the process is quite streamlined. All warehouse conditions are carefully monitored to make sure the books will stay in the best condition before they are shipped out. 
When an order is made, warehouse workers will cross-reference the ISBN (International Standard Book Number) on the site with the one on the book they pulled from the warehouse, to double-check that it is the correct book. For books that do not have an ISBN, they may use a publishing date, cover art, or some other indicator to verify. Then, the book is packaged in the correct sized package for shipping. Because of their shape, books can be packaged in boxes or envelopes that are the exact right size, with no room to wiggle or slide around, which saves you money and ensures the book stays safe in shipping.
Fulfillment for Art
Art can be a difficult thing to handle. Paintings, posters, and prints are delicate commodities, and mishandling them could cause serious damages. If an original painting gets damaged, you could lose out on a huge amount of money, depending on the painting. If you really want to ensure the safest shipping and handling for your art pieces, you should work with a 3PL. At least this way, you can insure your product against damages. 
When an order comes in for a piece of artwork in the fulfillment center, workers carefully remove it from storage and start the process of packing it. If the item is flat, it is often packed in a plastic sleeve with a rigid cardboard backing to prevent folds and wrinkles, then placed inside a padded envelope for shipping. Three-dimensional pieces require a bit more planning, however, and often involve using styrofoam padded boxes with packing peanuts, or even custom-cut pieces of foam to fill in any concave parts. Shipping boxes are appropriately labeled as delicate, and handed off to carriers to deliver. 
Fulfillment for Food
If you're in the food industry, you know it can be a pain to deal with an inventory of perishable commodities. When you need to keep track of when each item is going to go bad, while maintaining the proper conditions for storage, packing and shipping orders, and making the food itself, then you're probably going to see the benefit of outsourcing to a 3PL fulfillment center. With refrigerated warehouses and FIFO/FEFO procedures, you can even feel confident storing frozen foods with a 3PL. 
When orders for food come in, experienced warehouse workers know to pack the orders in insulated boxes with dry ice to keep the products fresh. Alternatively, refrigerated freight trucks can also keep the products at the right temperature, even with no other insulation. Food orders are then shipped—usually expedited—directly to a customer's door or to a temperature-controlled holding facility to be picked up later.   
Fulfillment for Electronics
Electronics are notoriously expensive commodities, but if you're worried about security in a 3PL fulfillment center, then you can take a deep breath. 3PL fulfillment centers are equipped with state-of-the-art security features like 24/7 security cameras, locked areas with limited access, and high-tech tracking technology to keep track of every single item in real time, you can feel confident that each and every piece of your inventory is accounted for. 
In addition to carefully monitoring your stock, warehouse workers know to pack high-value electronics with care. By using packing materials and double boxing orders, your customer's package can be made impact, shock, and crush resistant, to give each product the absolute best chance at making it to the customer in perfect condition. 
3PL Fulfillment with R+L Global Logistics
No matter what it is you sell, R+L Global Logistics is prepared to be your 3PL provider and fulfillment partner. We take pride in our customer service, and we will work with you to create a customized solution to fit your needs. With distribution locations in Georgia, Florida, Indiana, Ohio, and Missouri, as well as partner locations all across the U.S. and the world, we can serve your business from anywhere!
Give us a call at (866) 989-3082 and request a quote.
Third Party Logistics Companies (3PLs) are not all made the same, and you might find out that the one you're working with just isn't meeting your expectations. However, changing 3PL providers for warehousing and fulfillment can be a huge undertaking. At a certain point, you may realize you've been putting up with things that hold your business back just so you don't have to deal with the hassle of switching. You need to weigh the pros and cons of the two situations: either you stay with your old 3PL provider and deal with the same slow order fulfillment, mixed up orders, and delayed response times, or you bite the bullet and switch to a fulfillment provider that's going to allow your business to thrive.
Changing 3PL providers to a reliable 3PL can take your order fulfillment to the next level and allow your business to thrive. However, you'll need to work out how to navigate 3PL contracts, calculate new shipping costs, integrate your store with the new company, and move your inventory to new warehouses while still fulfilling orders. Once you get everything set up, all that's left is to watch your business grow. 
Changing 3PL Providers: How to Know When it's Time to Switch
Nothing is more frustrating than when you have trusted another company with part of your business, and they aren't delivering the results you expect or need. Working with a 3PL can come with huge benefits for your business, but when things go wrong, it can take a toll on your bottom line. Issues with a third party fulfillment provider can take a number of different forms, from slow fulfillment operations to improperly packaged or fulfilled orders.
Whatever the case may be, if you're frustrated with your provider, that's the first sign. When it boils down to it, if your 3PL makes you consider working with a different company, that's probably a sign that it isn't working out. If communicating with your 3PL about unsatisfactory service doesn't solve the issues, then it's time to examine your options. 
How to Switch 3PL Providers
It's not easy to end a long-term business partnership for several reasons. Not only is it difficult to break commitments, but it can also be a challenge to figure out how to logistically manage the change. There's so much to do, and you need to make sure that you are still able to service customer orders while the change is happening, otherwise, you may end up with a damaged reputation when all is said and done. 
Contracts
The first thing you're going to need to think about is the contract you have with your old provider. If the contract term is nearing its end, and you plan to switch when the contract is up, then you don't have much to worry about. However, if your contract won't expire for some time, then you'll need to start considering your options for terminating the contract. 
Contracts often contain clauses about the conditions in which the agreement between parties can be terminated, but those conditions are usually based on things such as a percentage of orders fulfilled wrong, a percentage of inventory missing or damaged, or some other kind of measurable service failure. These contracts rarely ever include something like dissatisfaction as a viable reason for terminating a contract. If you need to terminate an agreement with a 3PL without qualifying for termination as per the contract, then you may need to get a lawyer involved. 
When you are negotiating contracts with new 3PL companies, make sure you are upfront about your vision for your company and for the partnership. Discuss your needs and wants early on, and make sure you end up with a contract that will work for you.
Inventory
Probably the biggest concern that companies have in regard to changing 3PL providers is what will happen to their inventory and the day-to-day order fulfillment process in the midst of the change. That's a valid concern, and if it isn't handled correctly, it can have a negative effect on your customer's experiences with your brand. That's why it's so important to work with a fulfillment partner that has a solid plan in place for causing the least amount of disruption to your supply chain. 
If you have your goods in multiple distribution centers, then the inventory can be moved one warehouse at a time, while the other locations continue to operate as usual. Meanwhile, inventory management continues to happen in both the old and the new 3PLs' warehouses. It is a slow process, but the seamless transition ensures minimal disruption to the order fulfillment process. If all goes well, your customers wouldn't even notice the interruption. However, if you think there will be delivery delays, even if they'll be short, you should inform your customers immediately. 
Distribution Centers
One thing you'll need to consider is the fact that all your distribution locations will change. The new 3PL you are going to be working with likely won't have distribution centers in all the same cities as your previous one, so you're going to need to consider how that will affect your shipping times and any shipping guarantees you offer on your website. If you offer different prices for shipping relative to where the customer is ordering from, then you're going to need to calculate those prices again. 
Integration 
As you are moving operations to the new 3PL's facilities, you need to be in contact with your suppliers, and any other logistical partners you may be working with. It is important that all supplies and products get shipped to the right place, so you need to update the addresses on file with your suppliers. That way, you can ensure that your new 3PL warehouses can continue receiving a steady stream of inventory. 
In addition to that, you will need to set up website integration with your new 3PL's warehouse management system, so they can react to new orders the second they come in. If you've found a good 3PL, then the integration should be seamless. 
Changing 3PL Providers to R+L Global Logistics
Changing 3PL providers isn't easy, but we at R+L Global Logistics have streamlined the process as much as possible. Our flexible plans and customizable solutions include personalized tactics for moving stock between warehouses and integrating the most advanced technologies, so you can get the most out of our warehouses from day one. No matter how fast or slow you want the process to go, we will work with you and your old 3PL to make sure the process goes smoothly with minimal disruptions for your customers. 
If you want a 3PL that can scale up with you as your business grows, while keeping fulfillment costs low, look no further than R+L Global Logistics. We can handle huge order volumes without sacrificing customer service. We can also help you with how ecommerce works for you. Plus, our network of transportation services can keep freight costs low, so you can offer your customers discounted shipping and delivery costs. 
Switching 3PLs is a hassle. Let R+L Global Logistics take some of the stress off your shoulders. Reach out to us today at (866) 989-3082 to learn more, or request a quote if you're ready to take the plunge and switch 3PLs now!
Since a lot of the processes happen behind the scenes, understanding how eCommerce works can be a difficult task. Online retailers must make many legal and ethical decisions about protecting the privacy of online shoppers, and upholding the integrity of their brand. When a customer trusts a website with something as important as her credit card number, that website needs to take her privacy seriously. Even if a retailer would never use that private information anywhere else, hackers might be able to intercept the information if it is not encrypted.
There are many functions involved with the eCommerce process, including the website, the payment gateway, warehousing, fulfillment, delivery, and returns. If you don't know how eCommerce works, you might not be able to help your customers if something goes wrong with their order.
Why Use eCommerce?
Buying online gives customers the ability to buy almost anything they want, from shoes to groceries to laptops, right from the comfort of their homes. This convenience makes it a tempting offer for just about everyone to try at least once. In fact, 96% of all Americans have made an online purchase at least once in their lives, while 79% shop online regularly. Businesses that do not have an online component to their stores could be missing out on potentially billions of dollars of sales!
There's no denying the appeal of buying something without leaving your house and having someone else bring it to you. More and more people today are starting to prefer online shopping when compared to more conventional methods. However, despite the opportunity that the online market presents, a shocking 46% of small-scale retail businesses don't even have a website, let alone an online store. 
The past decade has started ushering in a new type of eCommerce that is focused on the increased use of mobile devices. Now, customers can buy anything right from their smartphone, just as easily as they can on their computers. This mobile commerce is opening many more opportunities for businesses, but it also comes with its fair share of problems. Companies have to implement new technologies in order to track mobile website visitors, and reformat the site for the smaller screen.
With the growing influence of the millennial generation, online retailing is gaining more influence in the retail market as a whole. When polled, millennials admitted to making 54% of all their purchases online, as opposed to in store. Modern technology makes the process time efficient and convenient, which is also a plus for busy people. Because of this, the profit margins for online retailing is skyrocketing, growing on average 23% every year. 
Retail businesses are quickly turning their attention to the online market, and its potential for increased sales. The convenience of online shopping gives it a good reputation, but that barely scratches the surface of the list of benefits. The biggest benefit is that selling online can help to supplement or encourage sales from a physical location, by vastly widening its area of influence. People that had previously never been able to visit the store's physical location would now be able to order items online. This greatly increases a business's customer base, by reaching a much wider audience than before.
Most of the benefits of eCommerce are not dependent on supplementing a physical location, and can be applied to any online retail store. Having an online store gives customers the opportunity to browse products at any time during the day or night, and place an order whenever it is convenient for them. Not only that, the process is fast. Customers can get online, find something they like, add it to their cart, and checkout in less time than it would take to drive to a store. Then customers can simply forget about the order and do other things until it shows up in their driveway. Also, not only is it easy for customers to use, it is easier for businesses to manage since everything is online and easily monitored. 
Website
The most important thing to understand about how eCommerce works is that it must happen online, through a website. The website is where all the goods or services will be listed for sale, and it is important for it to leave a good impression on the customers. In addition to that, the website must be compliant with regulations to ensure that no legal issues will arise as a result of people trusting the site with their personal payment information.
Design
A successful website needs to do more than just list products or services. It has to be user-friendly, and it has to actually look good, to put it simply. If there are confusing tabs or subpages, or the organization of the site doesn't make any sense, then a customer is likely to get fed up and abandon the site. Branding is also an important part of designing the website, especially if the online store is meant to supplement an existing physical store. Brands and logos can be used to steer the color design of the website, as long as it doesn't get out of hand and end up flashy. Even if the site is organized well, 38% of people will leave anyway if the layout is an eyesore. 
SSL Certificate
Once the website has a solid design, it must be secured with an SSL certificate to be compliant with the Payment Card Industry Data Security Standard (PCI DSS). The PCI DSS ensures that websites protect the private information of their customers, like addresses and credit card numbers. An SSL certificate works by encrypting personal information as complete nonsense, and only enabling certain people to be able to unlock that information. These people are typically the person that the information applies to, and the bank involved with the sale. No one else, not even the business selling the goods or services, can unlock and view the encrypted data. Even if it is intercepted by hackers, it cannot be decoded. 
A viewer on the site can tell if it has been SSL certified, because a small green lock will appear next to the search bar, with the word "secure." The hhtp:// at the beginning of the website URL will become https://, with the additional "s" standing for "secure" as well. This makes secure sites quickly and easily recognizable, which helps customers to trust the authenticity of the website. If a customer trusts that their information will not be recorded or misused, then they are far more likely to go through with a purchase. 
Customer Accounts
In some cases, customers can save their information in a site for quick access with the help of a customer account. This can make it more convenient to make repeated purchases, and opens up the opportunity for other benefits. Visitors to the site will be prompted to sign up with a username, password, and a valid email. There are many things that a business owner can offer through customer accounts, both to increase sales and to reward loyal customers. 
Customer accounts can open the avenue of email advertising, updates on new releases, discounts for members, and rewards programs. Money back or point systems are popular choices for rewarding returning customers, and encouraging future sales. Customers will want to redeem any rewards they are given. However, despite the benefits of having a customer account, some people will only wish to make a single purchase, and won't need or want the member's benefits. These customers may get frustrated if a membership is a requirement for purchase. 
How Do eCommerce Websites Work?
There is almost no limit to what can be sold online. The convenience of being able to shop from an endless variety of items without ever leaving home makes it difficult for brick-and-mortar business models to compete. While some people still prefer to physically shop for their goods, the added convenience of being able to buy and sell anything around the world is making it seem more favorable. 
So say there's a customer looking for merchandise for a popular cartoon. While browsing the internet from her home, she discovers that there is an official merchandise store online. When she pulls up the website, the cartoon characters decorate the banner at the top of the page, giving it an authentic brand feel. The customer can then pick the kind of merchandise she wants with the help of navigation links. 
This hypothetical store happens to sell stickers, buttons, t-shirts, and mugs. The customer selects the stickers tab, and starts browsing through the stickers until she finds one she likes. She selects the one she wants and a new web page opens up that is specific to that item, with product details, customer reviews, and costs. The customer decides to buy it, so she clicks on the "add to cart button." However, she decides that she wants to shop around a bit more before checking out, and maybe add some more items to her shopping cart.
Order Management System
Businesses utilize what's known as an Order Management System (OMS) to handle all processes dealing with customer orders, like the one above. OMSs are software programs that integrate with other aspects of the business, to make things easier. Some aspects that may use or influence the OMS include sales, marketing, customer service, and inventory management. Not only does it keep track of the product stock to keep the website accurate and updated, but it also deals with forecasting demand, processing payments, and communicating with warehouses to replenish stock. Although an OMS is not necessary for a smaller business to operate well, bigger eCommerce businesses may fall behind without one. 
How eCommerce Works: Checking Out
Let's get back to our customer. She has finished shopping around and now goes into her shopping cart. Here, she can review the things she has selected, see a total price including tax and shipping, and remove items she may have changed her mind about buying. Countless potential buyers abandon the site at this stage, but sometimes email reminders or even just time will cause them to return to the page to complete the order. The cart will always be waiting for each person exactly as they left it, ready to finish the orders. When our customer decides she is satisfied with her shopping cart, she clicks on the "buy" button to move on to the next step. 
Payment
When the customer hits "buy," a popup or new page on the site comes up to prompt her to make a choice for her payment. Not all sites offer every option, but common options include credit or debit cards, gift cards, PayPal, redeemable rewards, or an online balance. She is never directed away from the secure website, so she knows she can feel comfortable putting in her information. She opts to use her credit card to complete the transaction this time. She is prompted to fill in her card information and her address, and then a promo code or coupon if she has one. Accepting coupons and promo codes is generally a simple function that is programmed into the site, which automatically deducts a set amount or percentage off her bill.
After she submits her payment information, all that is left for her to do is wait for the order to show up at her door. Behind the scenes, however, many more processes must be completed in order to make that happen.
Confirmation
Immediately after the order is placed, the transaction is authorized. This is to ensure that the transaction is valid, there is money in the account, and the card is not expired. This happens within seconds of the customer confirming the order. Then, a popup will appear on the page to inform the customer of whether her card was authorized or declined. Assuming it was authorized without issue, the customer will be sent a confirmation email and an online receipt. No further action is required from her, but the email receipt is useful if a problem arises with shipping, or if the products need to be returned. 
Payment Processing
After the transaction has been authorized, the payment must be processed. This can take several days to complete, but the sale is allowed to continue as long as there are no major problems with the transaction at this point. The money from the transaction sits in a Merchant Account in the meantime, since it cannot be transferred to the business until it has been processed. The payment information is encrypted and sent to the cardholder's bank for processing, via a Secure Payment Gateway. This is made possible by the website's SSL Certification, and it keeps the money and the information safe from anyone not involved with the transaction. 
The customer's bank processes the funds and confirms that everything is correct, before allowing the transfer of the funds from the Merchant Account to a personal or company account. In order to transfer the funds, the business owner must have a Merchant ID to prove that he or she is responsible for the Merchant Account in question. Once this goes through, the "pending transaction" notice in the customer's bank account will disappear, and the money will officially belong to the business or business owner.
Warehouse Management
The next step in the process of how eCommerce works is preparing the item for shipment. This is much easier when working with a Third-Party Logistics (3PL) company, which removes the responsibility from the business owner. A 3PL company can work seamlessly with the rest of the business to make things easier, so business owners can focus on growing their eCommerce business.
The eCommerce store's OMS has a direct link to the Warehouse Management System (WMS) in the 3PL distribution center, which controls all operations on the fulfillment side. A distribution center is like a warehouse, but with many more features that make it ideal for eCommerce. Not only does the WMS make quick and accurate communication between parties possible, it also tracks shipments, monitors stock, and optimizes distribution center organization. It streamlines the process of storage and fulfillment, making it easy to integrate with an existing OMS or eCommerce site. Because of this streamlining, the distribution center is able to receive an exact list of the items that the customer ordered, directly from their database to avoid human error.
Fulfillment 
When the distribution center fulfillment team receives the order, they can see that the customer has paid for three stickers, two t-shirts, and one mug. At this point, the different parts of the order are in different places in the distribution center, but they can be found quickly using the WMS database. It shows the exact location of each product in the distribution center at the click of a button, sometimes even on a map of the warehouse floor plan. Three workers move off in the direction of the three different items, and they meet by the loading dock to pack the items together in the same box for shipment. This process is called Pick-and-Pack shipping, because workers pick the individual items off the shelves from larger boxes, and pack them together in one smaller box. That's not the only service offered by distribution centers, however. They also offer replenishment services, breakbulk, cross-docking, transportation, warehousing, and kitting options to fully accommodate any eCommerce business to meet their customers' needs. 
Delivery
After the order is packaged, it is loaded into a freight truck with other packages going to the same delivery center. The moment the truck leaves the distribution center, an email is sent out to notify the customer. The email typically includes a tracking number, which she can input into the website. The advanced technology allows her to track where her package is, where it has been, and where it is going. It will also give her an estimated or even guaranteed time of delivery. She can watch the online module that shows when the package moves from the distribution center, to the delivery center, to the delivery truck, all the way up to when it gets to her door. At that point, another email is sent out to confirm that the order has been delivered safely and correctly. 
Returns
Sometimes, that's the end of the journey for packages. Other times, orders will need to be returned for one reason or another. There are many reasons for a customer to want to return something. Maybe the color looks different in person, or the size isn't what they were hoping for. Maybe the product doesn't work as expected, or maybe it's even broken. Sometimes businesses have to order recalls on items too, in the event of faulty manufacturing. No business wants to think about something going wrong, but that doesn't mean the possibility for returns should be ignored. 
Returns happen, so it's important to have a policy in place for accepting them. By outsourcing warehouse operations with a 3PL, Reverse Logistics services come as part of the deal. The 3PL company handles receiving the returned package, refunding the customer or replacing the items, and choosing the best course of action for the returned goods. 3PLs understand how ecommerce works, to ensure that the customer has a good experience no matter what happens with the shipment.
Outsource Warehousing and Fulfillment with R+L Global Logistics
If you have a large inventory of online merchandise, then you're probably swamped with work. Trying to manage inventory, storage, and fulfillment while running an online store is a huge task for anyone. If you're ready to free up your time again to focus on your business, then outsourcing inventory management such as warehousing and fulfillment to R+L Global Logistics is the way to go. We're experts in how eCommerce works and we help thousands of small business owners fulfill online orders on a daily basis. In our warehouses, you'll have access to features like:
What are you waiting for? Let us take this extra work off your hands. We'll work with you to find a solution for your specific situation, and we can scale up operations as your business grows! Contact us today at (866) 989-3082 or chat at the bottom right of the screen so we can find a solution that meets your needs.
Using an Inventory Management System (IMS) can be marked down as essential in these technologically advanced times when customers no longer expect their goods in a week or two but in days. This can be an intricate balancing act for a business with a lot of moving parts, so it is important to point out the benefits of outsourcing inventory management in a case like this.
The benefits of outsourcing inventory management include savings of your time, your resources and also can help you with other aspects like a better location for your products and the ability to have a better grasp on how much inventory you have at any time. Read more about the 5 benefits to having someone else handle your inventory management. 
1. Save yourself time
There are only so many hours in a day for business owners to overlook every minute detail of their operations. Truthfully, it can probably even be overwhelming at times. But what if you could hand a part of your business over to a partner who would do an amazing job while charging a fair price that allows you to still reach your own financial goals? Or just give you more time to think about big picture items like strategy, making processes more efficient or expanding your operations?
Employing a trusted company like R+L Global Logistics to take on the day-to-day managing of your inventory and fulfillment/distribution can help accomplish this. You're dealing with a company that knows what they're doing and won't be a constant source of anxiety for you. A true win-win.
2. Improve allocation of resources
If you don't have your own storage or warehousing space, you don't have to worry about the upkeep of said facility and if you do need more space, you can easily rent it out of a logistics company's available inventory.
You will not have to worry about moving all of your product to an entirely different warehouse setup, possibly in a worse location situation (more on that later). Also you'll be able to pay a logistics company a flat rate each month and will have more flexibility than if you had to enter a lease to rent your own warehouse or a mortgage if you bought warehouse space.
Furthermore, you don't have to worry about employing additional workers, setting up benefits and carrying additional insurance, often the largest expenses a business incurs. If you work with a prepared and stable company like R+L Global Logistics, you'll get accurate timelines on freight movement, inventory status, etc. We will never overpromise and underdeliver any aspect of our operations.  
3. Employ Strategic Warehouse Locations
In a perfect world, you want your items warehoused as close to their final destination — i.e. wholesalers or a retail business — as possible. Or, even more complicated, you might need multiple warehouse solutions strategically located throughout the country.
A reputable, well-run logistics company has already thought of this and will very likely have warehouse space in major areas of commerce and also in other handpicked locations based on both current and projected demand.
This can be both a time and money savings for you: your business doesn't have to spend a bunch of time scouting out desirable locations. A quick call to R+L Global Logistics can unlock a myriad of options in a matter of minutes. Money-wise, you're not making a sizable investment in buying or leasing your own warehouse. It might make no sense for a smaller business to at all, and even for a bigger business, maintaining an entire warehouse or system of warehouses can be a huge headache. 
4. See Your Inventory in Real Time
One of the major benefits of using an IMS is the ability to view instantly what your stock looks like at a given moment. For a small business — or any business really — the upfront cost alone of implementing its own IMS can be prohibitive. Also, inventory controls are absolutely needed.
Yet the strong points of using an IMS can't be understated. An IMS will give you the ability to learn more about your business, first of all, to see where the demand for your products is. Also, it will allow you to resupply much more efficiently, which will ultimately save you money by not having products just sitting around on the shelves. 
You'll also be able to know when the right time to warehouse more product is when you get down to a certain quantity, which in turn will make sure you're not out of an item when customers are submitting orders for them.
So allowing a company like R+L Global Logistics to manage this important part of your supply chain can really pay dividends.
5. Meeting Demand of Customers
The last thing a business wants is to have a heap of products, a bunch of eager customers — and then not being able to meet that demand. That is literally unrealized profits flying out the door for one reason or another.
On the other hand, a stellar logistics company can mitigate this issue for you by taking over your inventory management at the very least. R+L Global Logistics can really ramp up your ability to meet demand because we can manage not just your inventory but really much of the supply chain management on your behalf. Once it is in our warehouse and being managed well, we can also pack it, put it on a truck and haul it to its point of sale or just fulfill online orders.
Outsourcing Inventory Management with R+L Global Logistics
Once you're prepared to take the plunge and start outsourcing inventory management, contact the experts at R+L Global Logistics to handle all of your needs in that arena. We offer warehousing and systems to manage the supply chain of your products.
First off, R+L Global Logistics has warehousing across the United States, so it won't be difficult to find the right solution there. Then, inside each of our warehouses, we utilize the best practices in inventory management to save you time, resources and long-term commitments. This way, your focus can be deployed where it matters — on the making and marketing of your products.
R+L Global Logistics can handle the housing, warehousing management, and even fulfillment and distribution of the products once orders are received. With our decades of experience in this area, you're truly in good hands with us. We have real-time inventory visibility and also offer customer service to answer any questions you may have as we take customer satisfaction very seriously.
Once you're ready to begin outsourcing inventory management, contact R+L Global Logistics today for a free quote via our website or by calling us at 866.989.3082.
You have products to ship and store, and now need to know how to organize a warehouse — either because you plan on running one yourself or you plan to store your items with a third-party logistics company and are curious about the inner workings of such an operation.
Thankfully, becoming an expert is within your grasp. You or the logistics company will have to comply with the Occupational Safety and Health Administration's (OSHA) safety guidelines, but the structuring of a warehouse for efficiency shouldn't be burdensome to learn and execute. Read below for the best practices to help your business and learn how to organize a warehouse.
How to Make a Warehouse Floorplan
This is ground zero for setting yourself up for success and there's several aspects you want to heavily consider when first building out your warehouse floorplan
Space: The first thing you should think about is how much space you need and then how much space you can afford. When looking at the amount of space you require, it's not just the actual warehouse space for the inventory you have to look at. Things like office space within the warehouse, places to store empty pallets and loading areas have to be factored into the equation.
Also, because most equipment in a warehouse is movable, you can set up a plan that is perfect for the start but as your business needs evolve, the vertical racks and shelving is easily able to be rearranged. So while it is important to put some real thought into the initial layout, treat it like Legos — if it's not working, it can always be built a different way.  
Flow: This is essential in order to maximize productivity inside the warehouse and also minimize logjams or — worse — accidents. You want movement to be fluid and uninterrupted as employees move around the warehouse. 
Many warehouses have rules instituted like traffic on the road. Most warehouse aisles are one-way movement, you have to stop and look before going across an "intersection" and use horns and/or mirrors on forklifts or other vehicles to make sure you aren't driving into a dangerous situation.
The warehouse should also be laid out in a logical manner so that workers can move quickly and freely from item to item, especially if you're implementing a pick and pack system. 
Accessibility: This one is kind of a no-brainer but still needs to be mentioned. In the warehouse, the products have to be able to be easily reached without moving other items out of the way or having to step or move around other pallets.
Furthermore, if the items in question are palletized, those need to be able to be accessed by pallet jacks, forklifts and employees. Pallets should also be arranged or stacked in a way where each one that is meant to be reached can easily be reached with no interference.
How to Organize Warehouse Inventory
The first thing that should be thought of in terms of organizing warehouse inventory is safety. There shouldn't be a situation where you question if something is safe and pick convenience or ease of use over a potentially dangerous situation.
In fact, you should never have to sacrifice safety for efficiency and should organize your warehouse according to OSHA safety guidelines. If things are set up with a mind to keep workers safe and they know that, they can move faster without having to worry each minute about confronting an unsafe moment just around a corner.
The warehouse should also be organized so it can be easily kept clean — this goes for the floors and the shelves. If dangling shrink wrap from pallets or debris on the floor is left, it will either slow down workers or leave the potential for workplace injuries.
As far as the inventory itself, it is ok to have some extra items stocked out on the floor but putting everything in the building out might make it tougher to organize and access, which will cut down on efficiency.
You should also track inventory using an Inventory Management System (IMS), which will help keep your inventory count up to date and help the flow of organization because you can restock items before they're completely out.
How to Manage a Warehouse Effectively 
To manage a warehouse effectively, you're going to hear some aspects that appeared in the previous section How to Make a Warehouse Floorplan.
That's because one of the first things to do is plan your warehouse space well and arrange it appropriately. Your business should also be able to adapt the warehouse space to any changes your changing needs dictate. And sometimes, some forethought is good to have, so you can also anticipate implementing changes before you are suddenly forced to.
Establishing protocols for safety procedures is a smart practice so there is no grey area on what goes while moving about the warehouse. Training staff on both safety and general warehouse rules is also a good measure to take.
Outsource Warehousing to Maximize Efficiency
If you can find a trusted third-party logistics company to handle your warehousing needs, that could really maximize efficiency for your business.
All you'd have to do is verbalize or write down what you need and the rest would be handled by the logistics people. They would come pick up your products, store them in their warehouses and even fulfill orders for you.
The logistics company can employ a variety of different inventory management systems or pick and pack systems, like the FIFO procedure. 
The best part is you don't have to invest a lot of time and money getting everything set up or learn the ins and outs of warehousing to see your business thrive. You can find cost-effective options with reputable companies that will lighten the load for your operation.
Warehousing and Fulfillment Services with R+L Global Logistics
Once you are confident that you know about the ins and outs of how to maximize efficiency in the setup of a warehouse, it's time to find out how R+L Global Logistics can help your business reach its storage and fulfillment goals.
With buildings full of storage available both domestically and internationally, R+L Global Logistics knows how to organize a warehouse and also offer stellar fulfillment options through our pick and pack systems in place.
R+L Global Logistics offers everything you'd need in the supply chain: we can come pick up your goods from your factory — or from the place you purchased them from if you're a wholesaler — store them in our warehouses and then fulfill orders to your customer, all in a cost-effective efficiency aimed at helping out your bottom line. We have the help you need, even with items such as packaging inserts. 
When transporting your goods, we have real time freight visibility and a network of competent drivers to get your order to its final destination as soon as possible. Should the need for guidance or to answer any questions arise, our responsive customer service team is readily available.
To get started today with R+L Global Logistics, visit our website for a free, no-strings-attached quote or call us at 866-989-3082 to find out about the R+L difference.
Packaging insert ideas can be hard to come up with, especially if you're new to eCommerce or you sell a unique product. There are many options out there to choose from, but you want yours to stand out among other eCommerce stores using a similar strategy. So, what are your options? How do you give your customers that sense of importance without doing what every other company is doing?
Packaging insert ideas are a dime a dozen, but finding good ones that line up with your brand strategy can be a challenge. You could use stickers, free samples, coupons, or other items, but whatever you choose needs to align with the reputation you want your company to have. 
What is an eCommerce Packaging Insert?
Let's back up a bit. A packaging insert is a fun surprise that you can include in eCommerce orders before sending them out for delivery. These are things such as small gifts that your customer did not order and will not expect, but will be happy to receive. Packaging inserts are an important marketing strategy, and although not having them isn't going to hurt your business, including personalized inserts in eCommerce orders can take your overall marketing strategy to the next level. 
Why Should You Use Packaging Inserts for your eCommerce Business?
eCommerce Packaging inserts are one of the most cost-effective ways of including a personal touch to each and every package. It's a nice way to make your customers feel valued and important to you, which is great for brand loyalty. 
The goal with packaging inserts is to form deeper relationships with customers, to improve an existing customer's loyalty to your brand and to encourage a repeat sale. The personal touch will make your customers trust you more, and they will in turn feel more comfortable buying from you again. 
Additionally, receiving a fun surprise in a package could prompt people to talk about your company online, giving you some free social media promotion. That promotion could end up attracting new customers and leading to more sales, for a relatively low-cost investment on your part.
Creative Packaging Insert Ideas
Packaging inserts come in all shapes and sizes, and the ones you choose to use could depend on the kind of business that you run. Obviously, not every option is going to work perfectly with every type of business. However, you could also choose to use more than one option, or to rotate different inserts out to keep it surprising for repeat customers. 
Here's a short list of some creative packaging insert ideas to inspire you, and to help you find the right solution for your business.
Coupons
Coupons are an obvious first choice for many eCommerce businesses. After all, there isn't much that's better at getting customers to buy again than a discount. Including a unique discount card in the customer's package could encourage them to make another purchase soon—especially if the coupon has an expiration date. 
Free Samples
Who doesn't love free stuff? Sharing product samples of other popular items could encourage the customer to purchase their own the next time they are on your website. This is a great way to get customers to buy more products from you, but it can get expensive. If you are worried about the costs of this one, you could only include free samples in orders that exceed a certain dollar amount, so you can ensure that you are only giving the samples to your most valuable customers. 
Stickers
People love stickers, and they can really be the gift that keeps on giving. Many people decorate laptop cases, water bottles, notebooks, and various other items with stickers, so if you have a clever design, you could take advantage of that. Including a small website URL, logo, or slogan on an otherwise cool sticker could mean that your brand gets carried around wherever that sticker goes. That's a great organic way to increase brand awareness. Imagine how many potential customers would see a sticker on the back of a college student's laptop!
Thank-You Notes
Thank you notes are especially effective if they are handwritten. That shows a level of care and personalization that can personify your brand. People will get more of a sense of the person behind the company, instead of it just being another nameless eCommerce store. Handwritten notes can make your customers feel valuable, no matter how many other customers they assume you have.
However, things can get a little difficult here if you do have a large customer base. You might be way too busy to hand-write every single note, in which case a printed card, or even a business card, could work too. That lacks the personalization of a hand-written note, but it is still better than nothing. However, if that is a concern, you may want to include another insert along with it. 
Candies
Candies are a sweet way to surprise your customers when they open their package. It is a relatively inexpensive way to brighten someone's day, and it can create a playful association for your brand. However, you should keep your inserts in line with your brand. If you sell men's razors, candy might not be the best choice for you. 
Packaging Inserts with a Third-Party Fulfillment Company
If you're ready to outsource fulfillment to save yourself some time, you might be worried about how you're going to keep up your packaging insert strategy. Well, fear not! Modern fulfillment centers utilize a strategy known as "pick and pack" to fulfill eCommerce orders. 
Pick and pack works by keeping everything separate in the warehouse until an order is made. Workers then pick the individual items off the shelves to pack them into the same box. No matter how many things a customer orders, their products should arrive in a single box. Since the fulfillment center workers would already be picking different items off the shelves to pack together, it would be no problem to have them include the packaging inserts too.
Pick and Pack Fulfillment Services with R+L Global Logistics
Outsourcing any part of your business can be a challenge when you've spent so much time in control of every aspect. However, at a certain point, you have to accept that you need to let go a bit in order to grow. R+L Global Logistics is here to make that process easier for you. Our pick and pack fulfillment services are second to none, and we will treat your business as if it was our own. Fulfillment is an important part of running an eCommerce store, and we can say with confidence that we will not let you down. We also know how to reduce eCommerce shipping costs.
When you're ready to implement any of these packaging insert ideas in your fulfillment strategy, give us a call at (866) 989-3082! We can help you personalize your orders with no additional effort on your part with our streamlined pick and pack fulfillment strategy.
eCommerce shipping costs are on the rise, and if you're like any other online business owner, you're going to be looking for ways to offer your customers the best deal without cutting into your own profits. With shipping costs gradually getting higher and higher, you'll need to get innovative if you don't want to take on those extra costs yourself. Unfortunately, there isn't one solid way to reduce eCommerce shipping costs, but there are many small techniques you can utilize together for a larger overall impact. 
If you're interested in reducing your eCommerce shipping costs, first you will need to look at the packaging materials you use. Get whatever you can in bulk, or recycle other boxes and materials you might already have. Pack items efficiently, and work through multiple distribution centers to expand your reach and cut down on time and costs. 
The Impact of Rising Shipping Costs
eCommerce is a rapidly growing industry, but the rise in demand coupled with a shortage of truck drivers is driving up the cost of shipping. In addition to that, if a small-scale business tries to keep up with sites like Amazon, it could end up spending huge amounts of money on expedited shipping. As shipping costs continue to go up, retailers need to make the decision to either pass those extra costs on to customers and risk losing them, or take on the extra costs themselves. 
Common shipping services, like those offered by FedEx and UPS, typically have fluctuating rates, but the trend over the past few years has been climbing. Shipping rates are going up an average of 5% year over year, with some services spiking even higher. In addition to that, sellers that sell through eBay or Etsy will notice higher list prices for their items, and all sellers may notice higher surcharges for deliveries. 
Many eCommerce store owners will need to make some changes to the way they ship packages if they want to stay profitable. 
Buy Shipping Supplies in Bulk
A good way to get started with saving money is by buying all your shipping supplies—like boxes, filler, tissue paper, and tape—in bulk. Even if you don't make many monthly sales, you could save a lot of money if you buy your packages in bulk and store them in your own home or warehouse. You can often get a much better deal for buying in bulk, with discounts for buying larger batches. If you're in this for the long game, you may want to invest in bulk supplies.
Buying boxes in bulk instead of whenever you need them could have an additional benefit as well. With the extra savings, you could have your boxes customized to fit your brand, and you would have a much greater level of consistency. Consistency is an important factor if you ship large orders frequently since is much easier to palletize boxes if they are all the same shape and size. If you aren't palletizing the boxes yourself, then having boxes that are easy to palletize could save you some labor costs. 
Reuse Packing Materials
An alternative to buying materials in bulk is to reuse packing materials that you already have. If you're like anyone else, you shop online too, and you're bound to have extra boxes and newspapers laying around. You could even have friends and family help supply you with newspapers and boxes so that you can keep up with your sales. Depending on the volume of sales that you receive you may still need to buy some materials, but every little bit helps when you look at the big picture. 
Using recycled materials comes with an additional benefit as well. By advertising how you reuse boxes, you can present your company as being more environmentally friendly. That can be a real selling point for some customers, and it positions your brand in a positive light. Most customers will be willing to look past the fact that your packages might not be the prettiest if that is the consequence of looking out for the environment. After all, it's what's on the inside that counts!
Consolidate Individual Items into the Same Box
This one may seem obvious, but it is still worth bringing up. If you have a customer that orders multiple different items from your store, then you obviously wouldn't pack each item into different boxes to ship. Not only does that increase the likelihood of a package getting lost, but it is also clumsy and expensive. The postal service, or whatever shipping service you utilize, would have to process multiple different packages instead of just one large one.
Packing all the items into one big box can save you money on processing fees, and even though the box would be larger and heavier, it would be much easier for the shippers to handle and keep track of it. Additionally, a larger, sturdier box is going to be better protected than a small box, so you can ship with greater confidence that your products would be safe.
Along that same principle, if you have multiple orders come in from customers in the same area, you can consolidate their packages in one pallet or truckload to ship at the same time. That way, you can cut down on the number of trucks traveling that distance, significantly reducing the number of total miles traveled and the overall shipping cost. Your customers might have to wait slightly longer for their orders, but you could save a ton of money by shipping in batches like this.
Use the Right Sized Package
If you're packing a box to ship out to one of your customers, you will probably fill up any extra space with some sort of filler to prevent the items from shifting around. Although that can have added benefits, like protecting the products from damage, it is also expensive. 
If you have extra space in a box, chances are that means you could have used a smaller box to begin with. It costs more to ship a larger box, even if it weighs the same as a smaller one. Additionally, the added paper and filler will add more weight to your package. Although paper isn't tremendously heavy, those little costs can add up over time. 
If you pack a box and notice that it has a lot of extra space, try to find a smaller box to see if you can fit the order in that. Obviously, don't smash packaging or squish products together to save a little money, but if the empty space is considerable, you should consider finding a smaller box.
If you order special, branded boxes from a supplier, then try to get multiple sizes so you have options for a variety of different kinds of orders. 
Use Poly Mailers Instead of Boxes
If you're shipping products that are lightweight and not very fragile, then you might want to consider alternative packaging options instead of boxes. Poly Mailers are thin, durable, self-sealing plastic envelopes that can be used to ship some items, such as clothing. These packages are much more lightweight and often smaller than boxes would be, so they can save you a ton of money in the long run if you switch to these instead of bulky cardboard. 
Poly mailers can end up benefiting your business in many other ways, too. They are even weather-proof, so they can keep your products dry in any amount of rain. The material is also tear-resistant, cheap to buy, and it takes up almost no space in storage. Cardboard can't boast the same capabilities, now can it? 
Obviously, this option isn't ideal if your products can be damaged in shipping. Poly mailers offer no physical protection whatsoever, and any rough handling would be transferred directly to the products inside. The durable walls of a shipping box might be a requirement for making sure your products get delivered in one piece. However, if you know your products would be okay without the added protection, then it's worth giving poly mailers a shot. 
If you aren't sure if poly mailers are right for your products, you can still save a bit of money by going with bubble mailers instead. Take the time to consider all your options before you commit to a long-term packaging strategy. 
Combine Product and Shipping Costs
Now, you might not think that combining the cost of shipping into the price of the item would save you any money, but it can. If you can add an estimated shipping cost into the total cost of the product, you can offer "free shipping," which seems like a better deal to them. 
Not only does it seem enticing to your customers, but it also locks your prices at a consistent level that takes shipping into account. If you overestimate the costs and offer everyone a flat price, then everyone will unknowingly be paying the top price for shipping regardless of what the actual cost would be. That means that you actually make more money than before, and future increases in shipping costs wouldn't cut into your sales profits. 
Think of this strategy like a safety net for your business. You can protect your profits and avoid overcharging your customers if shipping costs rise more. You may also reduce the number of abandoned shopping carts as a bonus!
Automate to Streamline the Process
Humans aren't perfect, so anything you can leave to the computers, you probably should. Automation is a huge asset to running a business, especially if your eCommerce store has grown large enough to require hiring more employees to help you fill all the orders. Automating processes can reduce errors and free up your time to do other tasks, and time is money!
When you have to manually pack orders and fill in shipping labels, mistakes are bound to be made. If a package is improperly labeled, it could end up being delivered at the wrong location, or even returned directly to you. Your customer would have to wait for you to sort the issue out, while you often have to pay the shipping costs to have the order shipped around in circles. 
Integrate software into your website that automatically populates shipping labels for you based on the information that the customer provides, to reduce the likelihood of errors on your part. Although software like that can be a bit costly, it can end up saving you a lot of money in the long run.
In addition to automating shipping labels, you can also automate things such as sending information to the employees that pack orders, and keeping track of inventory so you never run out of stock. Automation is a great tool for streamlining business operations, and you can only grow so much without taking advantage of that technology.
Open Additional Distribution Locations
If you run a small business online, it's possible that your entire inventory is simply in your garage. That might work for a little while, but eventually, your sales will exceed what you're able to keep in your home. 
If you operate a medium- to large-sized eCommerce store, then you likely keep your products in a warehouse already. Orders are shipped out from that warehouse to your customers, no matter where they are. This is a much better situation than operating from your garage for many reasons, but it isn't going to solve all your problems. 
If you only have one location for distributing your goods, then it could take you more than a week to ship to other parts of the U.S. That's a far cry from the 1- or 2- day delivery that consumers have gotten used to nowadays. If you can manage it, you should try to have more than one distribution center to offer expedited shipping to a larger percentage of your customers. Not only does that improve customer satisfaction, but it is also a lot cheaper to ship packages a shorter distance. 
Now, it might not be practical for you to buy another warehouse and pay to have it staffed and stocked. It just might not be within your available budget. However, there is another option that you can take advantage of that is well suited for eCommerce stores of any size: outsourcing fulfillment to a 3PL. 
Outsource Order Fulfillment to a 3PL
Outsourcing any part of your business can feel like a blind trust exercise, but you can't hold on to every aspect of your business forever. In order to grow efficiently, you're going to need some help. Plus, once you can let go and pass on fulfillment responsibilities to a third-party, you'll find that it comes with a huge list of additional benefits. 
Although it can be a tough decision to make, outsourcing to a good Third-Party Logistics (3PL) fulfillment center can allow you to:
Reduce shipping costs

Take advantage of a range of flexible shipping options

Ship products expedited, or overnight

Distribute products from several different fulfillment centers around the U.S.

Keep track of inventory to maintain the right stock levels

Easily handle the rush of holiday orders

Free up your time to work on other aspects of your business
When you work with a third-party fulfillment partner, you can allow your business to grow beyond your wildest dreams. Fulfillment operations would scale effortlessly with your business, so you wouldn't need to worry about outgrowing the facilities. 
Even though there are going to be some costs associated with working with another company, a good fulfillment partner can actually end up saving you money overall. Reverse logistics shipping is a notoriously expensive problem for eCommerce businesses, and that problem can essentially be erased from your to-do list. Additionally, you wouldn't need to supply the boxes or supplies, since the fulfillment company will have that handled too. 
Fulfillment Services with R+L Global Logistics
R+L Global Logistics is a world-class 3PL warehouse operations center that specializes in saving you money. If you want to know how to reduce eCommerce shipping costs, just take a look at how we consolidate orders in the perfect size boxes, and ship truckloads of freight at once to get you the best deal. 
Our Pick and Pack strategies offer the most efficient solutions for any eCommerce store, minimizing cost and errors while saving you time. Additionally, our Warehouse Management Systems (WMS) can fully integrate with your online store to fill orders as soon as they come in, and to automatically notify you if your stock runs low. 
If security is a concern of yours, then you can rest easy knowing that all our fulfillment centers are monitored 24/7, so your valuable products are safe with us! We take your business seriously, and we will do what it takes to protect it.
If you want to reduce eCommerce shipping costs but don't know how to get started, just talk to us! We're here to help. Give us a call at (866) 989-3082 for more information, and to request a free quote when you're ready.
For any growing company that makes and sells products, figuring out how to store and track your inventory is a major question. Often, it's smart to leave this important task to the experts. A third-party logistics (3PL) company will have the expertise to provide reliable warehousing and storage services. 3PL warehouses make order fulfillment and distribution simpler for retailers, manufacturers and other businesses.
3PL Warehouse operations are characterized by product storage, order fulfillment, shipping & receiving, and more. Businesses that need to outsource these logistical tasks rely on 3PL providers. These companies offer varying levels of service, available space, and technology. 
R+L Global Logistics is an expert in this regard, and can easily and successfully handle every part of the supply chain — including warehousing operations — to help your business reach another level. We employ the most efficient practices and can provide cost-effective solutions for enterprises of all sizes. 
Our comprehensive guide below will explain the ins and outs of 3PL Warehouse Operations and how these facilities can benefit you. 
What Is A 3PL Warehouse? 
Before you can understand why a 3PL warehouse can improve your business, it's important to learn what the term means.
3PL stands for third-party logistics. Still confused? Let's break that name down. In the business world, "logistics" refers to the process of moving of products, materials and other items along a supply chain, including:
The "third-party" part of the name means that a business is outsourcing some or all of these supply chain management responsibilities to a company that specializes in logistics services. This is also called "outsourced logistics."

A major element of third-party logistics is warehousing. Rather than managing one's inventory levels and coordinating fulfillment and distribution, a company will entrust its stock to a 3PL to take on the process. 
It's no surprise why in this day and age — online shopping alone is worth over half a trillion dollars and has grown by double digit percentages recently. To house a successful online business as your operations grow, warehouse real estate is absolutely essential. In 2018 alone, 165 billion packages were shipped. While your business might comprise a small fraction of that, there is money to be made.
So when beginning or transferring the process, it's just as important to find a company that can be trusted. R+L Global Logistics is such a provider with ample warehousing space all across the country in strategic locations. 
When To Use 3PL Services For Warehousing And Distribution
Companies often don't have their own warehouses or storage spaces, or don't have the knowledge base and team to handle the complicated process of shipping and receiving. So, rather than take on the job themselves, they call on a 3PL with all equipment, facilities and experience to handle the items.
Any company with high standards and special requirements for their supply chains should consider taking advantage of 3PL warehouse operations to keep track of inventory. But there are a few key reasons to seek a logistics partner to handle your warehouse management:
Increase in inventory volume

Expand to new distribution routes

Change business priorities

Maximize efficiency and save costs long-term

Seek more expansive or current warehousing services
In some cases, a company may switch to a 3PL distribution center because they are growing out of their own spaces or want to upgrade to a more advanced fulfillment and distribution system. Beyond simply keeping track of your stock, a 3PL can help with many other elements of the business because of their experience with comprehensive logistics operations.
Major retailers, distributors and manufacturers alike rely on 3PL warehousing services to make sure their supply chains run smoothly. Businesses have plenty of things to worry about already — leaving the complex logistics processes to a third-party frees up bandwidth for your core business concerns.
On top of having it be one less thing for you to worry about, it can also reduce costs overall because a 3PL warehouse with vast experience has most likely streamlined every process and would be able to do everything in the most efficient way possible. You don't have to worry about renting warehouse space and staffing an entire staff, or the additional expenses that come from both.
Also if you are doing a large enough volume, a 3PL company may be able to give you a discount on shipping costs when done in bulk.
The Best Method For Managing Your Inventory & Supply Chain Operations
A new small business may start off by keeping track of inventory on its own. When the stock level is small and the client list short, it's possible to oversee this element of your operations. But as the company grows, inventory management and outsourcing warehouse operations become more and more intricate.
Nonetheless, companies will often resist letting go. They're hesitant to relinquish control of such an important aspect of their process. But just because you can manage your logistics doesn't mean you should. Knowing when and how to delegate jobs is a major part of running a successful business. 
While hiring an outside company to handle your inventory control might seem expensive, its long-term benefits can make a huge impact on your bottom line. To make the leap, first understand the advantages of a 3PL provider. 
Saving Money With 3pl Warehouse Management
You can attribute the cost savings from a 3PL to several factors, including:
Efficiency

Flexibility

Expertise

Productivity
When you partner with a third-party logistics company, you know what you're getting into. While surprises can happen in any businesses, outsourcing your warehousing services to a 3PL takes some of the unknowns out of the equation. The accountability to solve logistics questions is on the 3PL, rather than left to your business to handle. This means you shouldn't run into as many unforeseen expenses when it comes to this aspect of your budget.
When using a 3PL, you don't have to worry about the headaches that come with staffing the warehouse facilities. Additionally, the top logistics companies stay up to date on the latest warehouse equipment — if you instead handle these services in-house, the expense of staying relevant would fall on you.
Because of their global networks, major 3PL providers also can find the most efficient ways to transport goods. They can then pass those savings onto you.
State of The Art Warehouse Technology
It's incumbent on any serious 3PL provider to stay current with the industry standard in all aspects of their business. The industry is constantly innovating, with new ways to make its processes more efficient through new technologies and systems. The top companies may have:
Inventory management apps and software

A real-time warehouse management system

Advanced warehouse robotics 

Machine to machine technology

Automated inventory control platforms

Automatic guided vehicles

Automated storage and retrieval systems

Pick to Light or Put to Light Systems

Web portals and interfaces for tracking

Labor Management systems

State-of-the-art barcode scanner systems
Keeping up with an ever-changing field can be a drain for internal warehouses with only specific services. But when warehousing is your bread and butter, it's essential to be on top of the latest industry trends. 
Compatibility in Inventory Management Systems
Unless you're a brand new company, you likely have IT systems and inventory management systems in place. When enlisting a 3PL, it's important to confirm that their own systems are compatible and interoperable with yours. This is necessary to guarantee an easy flow of information between both parties. You don't want to miss any updates because of incompatible systems.
Electronic Data Interchange
Existing since the 1970s, an Electronic Data Interchange (EDI) has basically replaced the old way of communicating between businesses, usually in the form of invoices or purchase orders. In a fully digital world, the flexibility and speed in which an EDI can help in submitting orders, having them filled and then being billed or being able to bill for them is invaluable and will make you want to eschew mailing out paper bills once you get used to it.
Different regions of the world use different standards for their EDI submissions, so that might be an additional cost to implement to account for doing business with European partners, for instance. The other reason this is an advantageous system to use in warehousing and moving down the supply chain is it takes out some of the human error. The less handling of and inputting on documents equals better accuracy.
Indeed, there are growing pressures for 3PL warehouse operations in current times to become paperless.
Reducing Risk When Setting Up Warehouse Operations
Taking on warehousing in-house requires a substantial investment, from preparing the facilities, ongoing rental or mortgage costs, staffing and training expenses, insurance and additional taxes. Building them from the ground up demands upfront costs that can hamstring your business during a time of growth.
It can also be a huge increase in time and brainpower on your end in trying to figure out the best setup for your warehouse supply chain. An intelligent 3PL operation like R+L Global Logistics can have you describe your business needs and have a workable solution with associated costs presented to you quickly. Plus, if your requirements were to change at any time in the future, R+L Global Logistics can adapt quickly so that your workflow is not interrupted or compromised in any way.
While 3PL providers will require upfront costs themselves, you remove the risk of establishing one's own internal warehousing services. The long-term savings from increased efficiency, too, will make the investment worthwhile. Maintain your financial freedom by enlisting someone who has all of these elements already in place. Logistics can be complicated, and if they're not your business's focus, unforeseen expenses are sure to arise. 
Trust In Warehouse Experience & Expertise
3PL providers have seen it all. These companies are well-versed in the kinds of issues that tend to arise when managing a warehouse, and fulfillment and distribution services.
Meanwhile, in-house services developed with only a few specific services in mind may be thrown by the unique challenges of logistics. Whether you're dealing with B2B or B2C distribution channels, industry leaders will have an answer for you.
While every business is unique, it's likely that a longstanding 3PL provider has dealt with a company with warehousing needs similar to yours before. They'll be able to anticipate the warehousing services, staffing and conditions that will help your business run without a hitch.
The experience aspect is important and R+L Global Logistics has been managing warehousing for numerous businesses across a wide array of industries.. With that vast well of experience to draw from, you can rest assured that the company has the financial clout and staying power to weather any situation and continue to provide valuable services for its business partners.
As far as expertise goes, it helps our customers in a similar sense. Our longevity comes from our ability to adapt and offer specialized results for a diverse set of issues or even complications stemming through the normal course of business. So when you partner with R+L Global Logistics, you're receiving all the trial and error of navigating the current landscape upfront because we've already gone through it all and come up with many of the answers to questions you might have only just asked.     
Flexibility In The Face Of Obstacles
In-house warehousing will only be able to do what you set it up to handle. If a new roadblock arises, your team will be left to scramble to address the issue on the fly, dedicating time and resources to devising and implementing a brand new solution — which might not even be successful or possible depending on how things have been set up. 
On the other hand, a 3PL company has a wide array of clients with their own unique needs. This breadth of demands requires an interconnected system of transport and distribution that allows improvisation when hurdles appear. These companies can leverage other parts of their networks to pick up the slack if something goes wrong with one link in the chain.
Furthermore, R+L Global Logistics has a network of available loads ready to be filled, so your items won't be sitting on the shelves or in a package just waiting and waiting to be shipped.  
Individualized And Custom Warehousing Services
The most common knock against using 3PL warehousing services is that it requires a loss of control. Sticking with in-house warehousing lets you keep a finger on the pulse of every step of the fulfillment and distribution process.
After all, you know your company and its challenges best — who better to handle your warehousing needs? Why hand that responsibility to someone who doesn't know your business frontwards and backward?
However, the best 3PL companies can put those questions to rest. They can cater their services to your particular warehouse needs. Their vast, varied networks and facilities means there are few limitations on customizing their offerings to your requirements — whether that means a certain warehouse location or specific conditions. 
Scale Your Business With Ease
As your business grows, your warehousing space and capabilities have to grow with it. If you're handling warehousing in-house, you can anticipate some growth — but if things go well, you'll run up against the limitations of your original facilities and capacity. It's up to you to either expand or find a new space — not to mention updating your process to handle the increased inventory volume.
With a 3PL, this kind of expansion can happen much more seamlessly. Since a third-party provider will have many other clients, the infrastructure is already in place to handle more and more stock of products and materials. It's no longer up to you to make sure your processes can handle the strain.
A well-equipped 3PL will be able to adapt in real time as your business scales without a disruption in operations. 
Logistics Services That Add Value
When you hire a 3PL company to handle your warehousing needs, you open up the possibility of adding other logistics services that can be advantageous for your business. There are no shortage of steps in the supply chain that can benefit from an experienced, capable company. 3PL providers will often offer value-added services such as the following:
Customs brokerage: Ensure that you follow all the rules and regulations when moving goods internationally. 

Freight audit: Examine the company's freight bills to guarantee accuracy. 

Shipment tracking: The best companies will offer live, 24/7 insight into the status of your items. 

Returns processing and reverse logistics: For any ecommerce company, a smooth returns processing system is a must. When a customer wants an exchange or refund for a product, it's up to your warehousing and logistics systems to make sure the transaction is seamless. 

Pick and pack fulfillment

: The process of selecting the correct quantities in a warehouse and placing them in the proper packaging materials. 

Kitting services: For companies that offer special combined packages of products, 3PL providers can handle the necessary repackaging as demand dictates. 

Drayage, cross-docking and transload: A single step in the larger process of transport, drayage involves carrying goods over small distances, usually after arriving to a seaport in a shipping container. 

Order consolidation: Combining multiple packages into one load to maximize efficiency and lower costs. 

Advanced inventory management software and tools: Tools and techniques that provide thorough control and oversight of your stock.
Transportation Services Offered by 3PL Companies
This aspect gets a special section because it's not necessarily considered first and foremost when thinking about a 3PL company warehousing your valuable products. Yet being able to provide transportation on demand and being able to do it well will be a huge separator between a merely competent 3PL provider and an excellent one.
A 3PL company will be able to pick your items up from your business, warehouse them and then pick and pick them to go on a truck and be shipped to your customers.
Making sure your products or materials get where they need to go promptly and securely is the name of the game, and can include air freight, ground transportation, and more. And even within air or ground transport, there are different kinds.
Full Truck Load
For instance, there is Full Truck Load or FTL, which means your product is the only one on the truck. Even though the name suggests a truck filled to the brim with goods, a business can buy a FTL with even less than a truckful worth of merchandise. This might be because buying individual pallets on a shared load is less cost efficient or if you simply don't want your items sharing space with that of other companies.
Less Than Truckload
On the other side of the coin, there is Less Than Truckload, or LTL. This is the aforementioned practice of buying pallet space on a truck that will be shared with that of other companies. If you have a small order to get shipped or an order that doesn't have to be there right away, this can be a good, lower-cost option.
Expedited Shipping
While probably used less often, there are also expedited services. This is an ASAP delivery that will come with a higher cost but can be a life-saver for those times when you can't waste a second getting your shipment out of the warehouse and to your customers. This is considered an exclusive courier-like service that travels directly with no stops in between. This could also be known as "hot shot" trucking, which carries smaller loads to easily accessible locations.
Pick and Pack Services Offered By 3PL Companies
Unless you're moving entire pallets of product to customers at a time, there is a good chance your business will benefit from having items stored in a warehouse and then having the 3PL company you chose employ the pick and pack method.
Simply explained, pick and pack is the practice of items being picked off a shelf or pallet, packaged into a container — in many cases a cardboard box — and delivered right to a business or customer's house. In this increasingly electronic world, this happens after an order is placed through a website, email or phone call.
Regardless of if your warehoused items are moving at a slow, steady rate or a fast, frantic pace, you'll require a partner who can handle whatever capacity you need. R+L Global Logistics is well versed in the art of pick and pack, and has the resources and expertise to accomplish the goals you lay out. 
Customer Service Essentials For 3pl Warehouses
One of the most important things to consider when choosing a 3PL warehouse is customer service. After all, the point of going with a 3PL provider is to make processes as efficient and streamlined as possible — that should be the priority whenever you have a question or problem that needs to be addressed.
When it comes to communication to expect from a 3PL provider, look for a company that assures communication and visibility. Relinquishing your inventory to a 3PL means giving up an element of control over your stock — the service provider should do everything in their power to alleviate that pain point.
3PL Warehouse Transparency & Visibility
Real-time tracking through a web portal or inventory management software is important for seeing the status of your products, raw materials or other items when you need to. Even after letting a 3PL handle your warehouse operations, it's important to take note of inventory levels and the movement of items. These kinds of insights are relevant not only to other steps in the supply chain but other aspects of your business. 
3PL Warehouse Communication 
The 3PL should also offer live support in case issues arise that need to be addressed immediately. Ask specifically about the company's communication policies and services. Can you expect to reach an actual human at any time of day? If not, seriously consider how that would affect your fulfillment and distribution processes. 
Phone a Friend
Of course, a 3PL provider can make all the assurances in the world that their team will be on top of all your customer service needs — but it's hard to know in advance how they'll actually respond when an emergency pops up.
That's why it's helpful to have an endorsement with firsthand experience about how the 3PL company responds in a crisis. A referral from someone you know and trust is ideal, but don't hesitate to ask for references. Your company deserves a 3PL provider that is both capable and responsive.
Peace Of Mind
You have plenty on your plate already. Why add the stress of coordinating the intricacies of a supply chain to your to-do list? Entrusting your warehouse services to a 3PL company means that they're the first to field any challenges that arise when keeping track of your inventory.
Using 3PL warehousing services means your materials and products are in the hands of the people who make logistics their number one priority. Your company doesn't have to worry that you missed a step in the process.
Micromanagers Beware
Sorry, control freaks. Ceding any component of your supply chain operations to an outside entity requires a loss of control. If you're obsessed with managing every step of the process, a 3PL will take some getting used to.
But you should consider whether burdening yourself with the responsibility of managing warehouse operations is worth your team's time and energy when capable and experienced experts are available to take on the task. A 3PL warehouse could mean more resources for achieving other important goals.
And in all honesty, if you clearly communicate your specific needs to a good 3PL company, there should be no hiccups in regard to not having your business' personal goals met. Working with a company like R+L Global Logistics will really give you that peace of mind because they've seen every imaginable scenario, worked a variety of different supply chains for numerous customers and met every problem that's arisen with a workable solution for its partners.
Warehousing Made Easy With R+L Global
So you've run down the advantages of having 3PL warehouse operations and decided to take the leap. Now you need to find the right service provider for you for everything from nutraceutical fulfillment to beauty products! When choosing a 3PL warehouse provider, it's important to look for competitive pricing, a strong warehouse network and top-notch customer service.
R+L Global Logistics has the expertise and connections to handle your warehouse operations. R+L Global puts an emphasis on clear communication and a personal touch with 3PL warehouse customers. The company's integrated 3PL services keep every step of the supply chain humming along smoothly, with an eye toward customer satisfaction at every turn.
Furthermore, we can haul whatever items you need with our network of qualified carriers available. We can ship anywhere in the U.S. and globally, so you never have to worry about whether your items can get exactly where they need to go. 
We also boast a 99.5 percent on-time delivery rate, so you can have confidence that those same items will arrive when they are supposed to be as well. We offer real-time freight visibility so you can even track where those items are at any given moment. In addition, our customer service team is readily available to assist you in any manner necessary.
So if you're ready to begin or shift your 3PL warehouse operations, get in touch with an R+L Global Logistics representative today to learn how 3PL services can make warehousing and storage easier. Give us a call at (866)989-3082 to get a fulfillment warehouse quote today.
If you are running a warehouse or a logistics supply line, you might want to consider cross docking warehousing. It's important when working in the logistics industry and warehouse management that you keep processes efficient and fast. This ensures that you are offering the best solution to your customers and clients. At the same time, it helps ensure that costs are kept low. You can make sure that you are able to keep your processes simple and avoid issues with errors that can plague this type of business model. 
Cross docking warehousing is a fulfillment and distribution process that involves unloading incoming trucks directly onto outgoing trucks. There is minimal storage inbetween. Cross docking is a way to keep costs low and provide quick solutions for customers and clients. It ensures that you don't have to worry about problems with heavy costs or issues with deliveries. 
This guide provides all the information you need to know about cross docking warehousing. That includes an expansive description, the benefits of this type of system and why you might choose to implement it into your own logistics business model. 
What is Cross Docking in Warehousing?
If you are exploring different logistics procedures, then you will almost certainly find cross-docking as an option. With this procedure, products from a manufacturer or a supplier go straight to the customer or the retail chain. This is going to depend on the individual business model in question. With this option there will be limited levels of handling and virtually no storage time. 
With cross docking, there will usually be a place where the process occurs. This is typically going to be a distribution docking terminal. Usually, that's going to include trucks and doors, again with little storage space. Usually, there will be doors on both the inbound and outbound sides to guarantee a smooth transaction. The name cross-docking is also a description of how products are received from the inbound dock. They are then transported through to the outbound area for transportation. 
To put this simply, the products arrive through transportation such as trucks where they are placed in a dock that has been allocated. Any products can then move directly or indirectly to the outbound section. 
A range of warehouse equipment can be used including: 
A forklift

Conveyor belt

Pallet truck
Looking for a solution to store and ship your products seamlessly? Let R+L Global Logistics be your fulfillment and distribution partner.

Why is Cross Docking Used?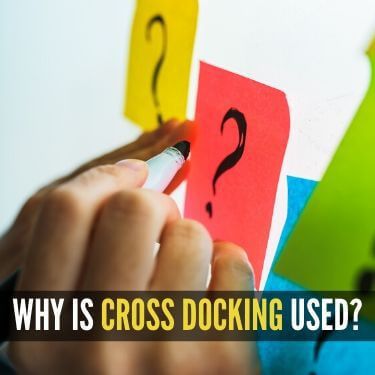 It's important to note that cross-docking is not going to be suitable for every type of warehouse. To determine whether it's the right fit for your needs, you must consider the different benefits that it could bring. There are a variety of different situations where cross-docking warehousing could be an ideal solution. For instance, you might be transporting temperature-controlled items. In a case like this, making sure that the process of delivery is as rapid as possible could be a tremendous benefit. Alternatively, you might have products that are already packed and ready for transport to the customer. This is another key example of where cross-docking would be useful as there's no need for them to be transported into the main warehouse. It leads to a process that is more effective and efficient overall. 
Of course, there are a variety of reasons why cross-docking will be used. Some of the reasons include:
Creating a central system

- With a cross-docking warehouse, it is possible to build up a centralised system. Products can then travel to various destinations from this location in what is believed to be the fastest and the most productive method. Often, this is referred to as a "hub and spoke method."

Reducing transportation costs

- With this option, significant transportation costs are greatly reduced. Indeed, a number of smaller transportations can be combined in a system where processes are consolidated. 

Breaking down product loads

- Larger product loads can be broken down through this system. The aim here is to ensure that there is an easier delivery process that benefits the customer. The process is typically described as 'deconsolidation arrangements.' 
What is a Cross Docking Example?
It's true to say that cross-docking is widely used in a variety of different industries. Some of the sectors that gain benefits from cross-docking include:
Pharmaceuticals

Food distribution

Ecommerce
To explore an example, we can examine the pharmaceutical sector and specifically Roche Diagnostics. 
The business is one of the leading pharmaceutical companies, particularly for haematological and Vitro diagnostics. They worked with a warehouse storage solution agency with the aim of increasing the efficiency of their distribution center. The center in question was located in Barcelona. 
When exploring industries that are benefiting from cross-docking and making a strong push for this solution, the pharmaceuticals sector is near the top of the list. There are two main reasons for this. 
The first is that medication needs to be held in an environment where the temperature is controlled. So, cross docking immediately helps avoid issues here. The other is that it ensures that the supply of stock can be managed quickly and effectively. This was particularly relevant for Roche Diagnostics because 60% of their items were perishable and required same day deliveries. 
The cross docking system designed as a joint venture between Roche and the 3PL warehouse solution included an automated system for pallet and box picking. This was created with installation of multiple stacker cranes as well as a min load system which was suitable for smaller orders. This was designed to be functional with a pallet racking zone, specifically for products of special sizes. Finally, there was an area set up for the process of cross docking itself. This was designed to ensure that products could move as rapidly as possible to the outer door. Cross docking is a good solution to expiring product fulfillment.
What is Cross Docking in Inventory Management?
To understand how cross docking fits as part of inventory management, it's important that you know what this actually is. Inventory management is going to be a significant and crucial part of your supply chain. It will include key decisions and variables such as:
Controlling and overseeing specific purchases - both from suppliers and storage

Maintaining stock 

Controlling the amount of product for sale

Order fulfilment
Inventory management is crucial to ensure that operations remain efficient and continue to function as they should in the long term. If you don't ensure that you are engaging in inventory management correctly, then you will struggle with heavy costs, low profits and low levels of customer service. Ultimately, it could cause the failure of your business. 
Cross-docking can be a part of inventory management, however, it also eliminates the need and indeed the option of extensive management in this area. With cross docking, there is a reduced amount of time and infrastructure that will be necessary to manage the inventory. This is due to the fact that cross docking does place a lot of pressure on logistics suppliers. It will be vital that they continue to ensure that there is a steady level of goods arriving at the inbound docking station. 
Despite this, inventory management can be incorporated in a variety of ways. This includes supply chain management software as well as a warehouse management system or a transportation management system. Set up correctly, cross docking can also make managing and recording inventory an easy process that does reduce issues with errors and delays. It's another way that cross docking can make processes far more efficient and thus effective. 
Looking for a solution to store and ship your products seamlessly? Let R+L Global Logistics be your fulfillment and distribution partner.

What are the Benefits of Cross Docking?
As should be apparent now, cross docking is a popular choice in a wide variety of different industries and sectors. It has become a key option in logistics and many businesses feel that it provides them with an upper hand their competition. But what is the thinking behind this and what benefits will cross docking bring for your company? Well, there are quite a few to keep in mind that could be apparent. 
The first benefit is that cross docking is going to reduce the size needed for your facility. That's due to the fact that there's very little storage. So, you reduce the footprint and any costs associated with this. Of course, this also means that the costs of storing inventory decreases as well. 

You are going to see significant reductions in material handling too. This is going to be limited to just staging loading and unloading. You won't have to worry about high levels of putaway activity or picking. 

You can also ensure that customer product quality is also greatly improved through effective management. During the staging and unloading process, it's possible for staff to inspect inventory and check whether it has suffered any damage during handling. This can help ensure that customer satisfaction levels are significantly improved. 

Since there is a lower level of material handling required with this type of set up, this translates directly to labor cost savings. As such, your business will be able to pass on savings to customers. In doing so, you can make sure that you don't have to worry about issues such as  customers facing

heavy costs

that could turn them away from your company and towards the competition. 
How is a Cross Dock Different than a Conventional Warehouse Facility?
You might be wondering how cross docking is different from the typical warehouse storage facility or solution. Well, there are a few factors that you should keep in mind here. It's perhaps worth beginning by thinking about size. As already mentioned, the typical cross dock facility is going to be significantly smaller compared to the standard warehouse.  
Furthermore, with the typical warehouse, you will need a distributor on hand ready to take on the stock and move it to the customer or the retail business. Cross docking doesn't involve a distributor like this and doesn't have massive levels of stock on hand that need moving. Instead, it's all completely streamlined and products move rapidly through the docking terminal. In the case of a typical warehouse, there's a lot of handling of the products. In contrast, cross docking is a relatively simple system. However, it does need to be set up the right way. Cross docking will require a particular system to be put in place. This does include the use of the right tech. While a typical warehouse does require technology to function effectively, it's nowhere near the level of the typical cross dock system. 
Of course, the key difference to be aware of between the two different systems is the type. With cross docking, products move far more rapidly through the warehouse. With the typical warehouse, they can be left at the location for months on end. This is again due to the importance of having a build-up of stock that can readily be sent out to customers, even at short notice. There is a decreased time to ship items here. Particularly if you find the right logistics service that will help ensure that your system is set up to minimize time wastage. 
How Does Cross Docking Reduce Storage and Handling Costs?
Above, we discussed the benefits of how cross docking is going to help you reduce the level of storage needed and eliminate handling costs. It is now worth exploring how this works and more importantly why it's effective. 
One of the reasons why there is a lower level of storage is due to the fact that products are moving so rapidly through the system. There is no chance for items to be stored for lengthy periods. The terminal won't even typically be set up for this requirement. Instead, it's far more likely for items to constantly be passing through from one terminal and shipped out. Again, this does bring the added benefit of less need for storage space. This will only work in a system where products are consistently ready to be shipped out to customers and clients. 
How does this impact handling? Again, the products actually receive very limited levels of handling aside from being sorted and distributed to the appropriate terminal. With the right set up a lot of the supply chain can be fully automated. This is going to reduce the need for extensive levels of labor as well. It guarantees that businesses can benefit from a system that requires lower costs and actually helps increase profits. However, for this to work, you will need to make sure that you are investing in some of the tech that we mentioned above. 
Cross Docking Advantages
There are many advantages of cross docking that you should be aware of when you are exploring this option for your business. As already mentioned costs are going to be significantly reduced. If you have a logistics partner, you will be renting space for the storage of your inventory. That means that the more time an item is kept in the warehouse, the more it's going to cost you. With cross  docking warehouses, items are constantly on the move, as long as you have a system where they can be delivered to customers immediately. 
This also means that there is going to be faster shipping times. That's going to be a huge benefit for your business and help you gain a competitive edge. Remember, there is a lower level of human interactions with products and this is often where errors are sourced that can slow your system down. With cross-docking, you can provide on-demand shipping that is going to impress your target audience and ensure that they are thrilled with your performance. 
With warehousing, there are often multiple teams involved in the logistics process. This issue is almost completely avoided when you explore the option of cross docking. Instead of one time for trucking and another for parcel deliveries, it can all be handled by the same partner. They'll take care of everything for you and guarantee that you have an efficient system that you can rely on. All you need to do is find the team that will provide the service that you need. It can be difficult choosing the right company, and it's important to find one that will match your own standards of service. 
Cross Docking with R+L Global Logistics
Are you looking for a business that can provide you with the ultimate cross docking solution? If so, then we can help. We provide 3PL warehouse solutions that will be suitable for businesses in a wide range of different businesses and sectors. Our aim is to offer the ultimate, stress-free solution that tackles all the issues that you may have been dealing with on the market. 
As a 3PL warehouse solution, we can handle everything for you with ease. This includes distribution, shipping and receiving as well as the warehouse management itself. We strive to keep our costs competitive and pass the savings onto our customers, providing you with a budget-friendly way to handle logistics in your business model. 
As a cross docking warehousing solution, we can make sure that your products are delivered fast without delay. We will also provide a system that minimizes errors and guarantees a high level of customer satisfaction that you want in your business model. With advanced technology, a passionate team, and exceptionally high standards, we are the ultimate logistics partner you need for your business. 
Contact us today or get a quote online and get your products on the move.
Looking for a solution to store and ship your products seamlessly? Let R+L Global Logistics be your fulfillment and distribution partner.

Kitting in warehousing is a strategy used by many companies to meet consumer demand. Knowing the types of products kitting is used for and the benefits that can be gained is important. This information allows businesses to decide if they should utilize warehouse kitting services. 
Warehouse kitting is used to combine multiple product SKU's into a single unit that is then sold to consumers. Popular examples of the products that result from kitting include gift baskets, subscription boxes, custom-ordered merchandise. When deciding to use warehouse kitting services, there are important details that need to be considered.
In the guide below, we'll take a look at the basics of warehouse kitting, the benefits it offers, and where to start when implementing.
What is Kitting in a Warehouse? 
To understand whether kitting is going to be the right choice for your business, you must have a solid grasp on what the term truly means. Kitting is tied directly to the fulfillment of orders. Kitting is the process of combining multiple units together to create a new unit. These form ready to ship kits instead of individual items that are picked and packed. This service is performed for a wide variety of industries including consumer electronics, e-commerce, retail, and even fresh food. 
Some examples of units that are created through kitting include:
A monthly subscription box consisting of various childrens' books

A 20 piece kitchen utensil set that consists of utensils that can also be purchased separately

A holiday gift basket including 5 items that a consumer selects

A 5-movie box set
When discussing kitting, the term unit refers to SKU's, or Stock Keeping Units. Each SKU is tracked separately for inventory and revenue tracking purposes. The best way to think about this is that the kits will be created with items that are grouped together into one package rather than several. They can then be supplied to buyers as one particular unit. 
Looking for a solution to store and ship your products seamlessly? Let R+L Global Logistics be your fulfillment and distribution partner.

Why is Kitting Used?
Now that you understand what kitting is, it's important to understand its' purpose. Not every business will want to implement kitting services, so knowing the purpose and when it's useful is important. Listed below are some common reasons that businesses choose to use kitting services 
Looking to Cut Distribution Costs
In some cases, it's possible to reduce distribution costs by utilizing warehousing kitting services. There are a few different ways that companies do this, but it all starts by analyzing sales data. This is because kitting often involves combining SKU's that are frequently purchased together into a new "kit" SKU. 
For example, an online retailer that sells office supplies might notice that customers frequently purchase a pack of pens, a legal pad, and a padfolio together. In this scenario, the retailer may consider combining the three items into a kit that is pre-assembled and ready to ship as a single unit. This can reduce pick and pack costs if pre-assembled kits are created thereby reducing picking fees which most warehouses charge for every item that is picked. Companies can also create custom packaging that reduces the weight of the shipments, in turn reducing shipping costs. 
Provide More Choices for Customers
Kitting can also be used to give customers additional choices. Offering pre-built options for customers to choose from can put them in the driver's seat of their purchase. For example, a company like Nintendo offers pre-packaged console sets that include a pack-in game, and 1 accessory. By offering multiple sets, consumers feel empowered to choose the one that they like. On the distribution side, this can also keep warehouse fees low since the sets are already packaged together.
Offload Poor Selling Inventory
After analyzing sales data, a company might discover that a few related items are selling well, but one or two are performing below what's expected. When this occurs, an additional problem can pop up which is excess inventory. When a business has more inventory available than they want, they need to do something about it. Kitting is one solution to this problem.
Back to the children's books example. Let's say the company has 10 children's books that are all related to the same topic, but 2 of the 10 aren't selling well. The business should consider selling a "bundle" of books that includes the top sellers along with the two that don't sell as many at a value price. If marketed properly, this should lead to an adequate amount of sales of the bundle which will solve the inventory problem and increase revenue.
If you're not sure kitting is a good option for your business, consulting with an experienced 3PL like R+L Global Logistics is a good idea. We've provided kitting services for business in all types of industries, so we understand what works and what doesn't.   
What Are the Benefits of Warehouse Kitting Services?
One of the biggest benefits of warehouse kitting services is that items are processed in bulk rather than individually as each item arrives, meaning that processing the items is a lot faster. If a company currently manages their own order fulfilment, then they will find that outsourcing this task to a 3PL provider will help to streamline this process and save them money in the process as a whole.
Another benefit that you need to consider is that there are far fewer shipping mistakes when items are shipped as a kit. Items that have been shipped as part of a kit reduces the risk of there being some kind of error in the fulfilment process. It is also important to think about how much time it takes to print out a shipping label after you have weighed each individual item. When items come as part of a kit, it is going to take a lot less time as you will be able to pre-print the labels to save on time.
As noted above, it's also possible for you to save a significant amount of money. There will likely be savings no matter what amount of product that you're shipping. However, the larger volume of goods that you're shipping, the more you have to save by implementing kitting services. 
Looking for a solution to store and ship your products seamlessly? Let R+L Global Logistics be your fulfillment and distribution partner.

Why Accuracy is Important in Kitting?
You might assume that the main focus on kitting in warehousing is going to be on delivering the most rapid solution possible. This is certainly one of the goals. However, it's important to realize that it is not the only consideration. It's also vital that a high level of accuracy is established. It's easy to understand why accuracy is an important factor to be kept in mind. 
The main determination of the success of a manufacturer distributor is not always cost savings. Instead, it's based on customer satisfaction and whether customers choose to remain loyal. Obviously, one of the most important ways to keep customers satisfied is by ensuring order accuracy. 
This has lead to the need for businesses to provide distribution at a more rapid pace without it impacting levels of accuracy. I This is going to be a crucial element when exploring overhead costs. Items that are kitted incorrectly can lead to costly returns and decreased customer loyalty. That adds time and money onto the fulfillment process.
There are also a range of issues that quickly become apparent due to low levels of accuracy. This includes issues with:
In some cases a customer could receive half of one kit. This leads to them requiring a new order and in some cases demanding a discount or a full refund. Ultimately, this is going to lead to machine downtime, more needed manpower and higher lead times. These are just some of the reasons why accuracy needs to be a clear focus through kitting in warehousing. 
If you're unable to manage the kitting process on your own, it's important to allow an experienced warehouse and 3PL provider to do it for you. R+L Global Logistics has the necessary knowledge and experience to properly handle the job for you. 
How to Improve Kitting in Warehousing Services
Learning how to optimize the kitting process is going to be important if you are looking for a way to make the entire process more cost-effective. If you want to do this, then having a clear cut strategy to follow is going to be vital, which is why we are now going to look at some of the ways that you can improve kitting in warehousing services.
The first thing that you can do is make sure that the operational areas are designed in such a way that can help to minimize bottlenecks and inefficiencies. When you are designing these operational areas, you need to make sure that you are doing this with the workflow in mind, otherwise, you might end up missing out something that is crucial to keeping the entire process efficient. Counting the amount of steps and seconds it takes to get from the kitting area to the products may seem like nitpicking. However, these steps and seconds certainly add up and can be costly if it's not efficient. 
When you are organizing the warehouse, it is important to ensure that it is set up in such a way that eliminates confusion. The picking areas and the warehouse need to be clearly marked to give the teams the help they need and make sure the processes they need to complete are optimized. This could be anything from picking, to assembly and kitting, to then move on to packaging and distribution. Just make sure that the warehouse is set out in such a way that makes this as easy as possible for your employees.
If you have a manual team completing the kitting process, then they need to be trained so that they can work at a consistent pace in order to avoid bottlenecks. This will make sure your team are kitting as efficiently as possible. As well as this, you should make sure that you have got breaks scheduled for your teams after they have been repeating the same actions for a long period of time. Tired employees are more likely to make mistakes. 
It is true to say that mistakes cost a company more money than taking the time to check for quality during the process. For this reason, to improve kitting in warehousing services, you should make sure that you have spot checks at crucial moments through the process. This will help to ensure that accuracy and quality are being kept as the most important goals rather than speed.
If you are sourcing multiple kitted items from the same supplier, it would be a good idea to get in touch with them and see if they can send you bundled kit. This will make the process much easier when the items arrive at your warehouse as they won't all be the individual components, meaning your team don't have to assemble the kits at all.
You need to ensure that you have a solid plan for shipping replacement components. Errors happen, and you need to be on top of the situation if someone receives a kit that is incomplete or damaged. Having a plan will help you improve your customer experience, even if something does go wrong with the original kit.
Finally, you need to look at whether it is going to be best to do pre-packaged kitting or on-demand kitting. Which type is going to depend on your business and how much demand there is for the products you sell. Make sure to look at your demand forecasting plan as this will help you figure out which one you should choose.
How to Manage Kitting 
There are three ways in which you can manage kitting in your warehouse. To do this, you need to look at the logistics side of the process, and think about the three things that we are now going to look at. 
The first thing that you can do is handle the kitting in house. The main thing that you are going to need to think about if you want to handle the kitting in house is a good inventory management software. You need to make sure that you have software that can do the following:
Track stock levels for your SKUs

Create low stock alerts and generate

purchase orders

when necessary

Update stock availability to online stores

Include the inventory location on packing slips to make order picking faster
The second option is that you could use a fulfilment center. You can use a 3PL to stock and ship your online orders. A company like this can receive your stock, pre-pack your kits and then store and ship everything.
Or third, you can use product manufacturers and vendors. You can ask your manufacturer if they mind kitting your items, but only if you are ordering a large bulk of them. Many will offer this service for an additional cost. 
Looking for a solution to store and ship your products seamlessly? Let R+L Global Logistics be your fulfillment and distribution partner.

How Can a 3PL Help with Kitting?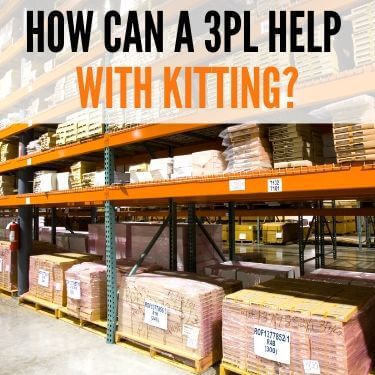 You might be wondering how to handle kitting the right way. There are a few options to consider here but one of the best choices is to contract with a 3PL company. To understand how a 3PL can help, you first need to be aware of what this is. 
3PL stands for third party logistics. This is a business that you can outsource areas of your logistics to and this includes:
Supply chain management

Distribution

Warehouse management

Fulfilment services
As you might expect, by outsourcing to a 3PL warehouse company, they will handle kitting for you. They will make sure that you are provided with an efficient service which delivers the results you need for a high level of performance on the market. Ultimately, you won't have to worry about problems with inaccurate kitting or slow distribution times. As such, you will be able to make sure that you achieve a high level of customer satisfaction by delivering the level of service that they both want and expect. 
A key thing to remember when selecting a 3PL service is that they will provide everything required to ensure that this service is effective. For instance, they will use the latest technology and equipment to guarantee that processes can be automated where possible. They will also hire the staff that's needed. The aim here is to deliver a completely stress-free experience to you and ensure that this is one area of your business that you won't need to worry about. Instead, everything will be taken care of for you with a high level of expertise. With a 3PL, you will also be able to decrease inventory space and this will ensure that you can save money on the storage area required for your items. 
Want to know more? Check out A Guide to 3PL Partners.
Need Help With Kitting?
Are you interested in introducing kitting as part of your business model? If so, then don't hesitate to contact R+L Global Logistics. We have over 20 years of experience as a 3PL company and have provided kitting services and more to businesses in a variety of different industries and sectors. 
Our aim is to deliver a cost-effective solution that provides the savings you need in your business model. At the same time, accuracy is of the utmost importance and never sacrificed. To ensure that kitting in warehousing is completed correctly, it's important to have the right setup. 
We'll make sure that is the case by introducing the latest equipment and technology to deliver a solution that exceeds your expectations. We can completely customize the solution that we provide so that it perfectly matches the needs and requirements of your business.
When you're ready to get started, give us a call at (866) 989-3082 or request a quote by clicking Get a Quote below. We're ready to handle all of your distribution and logistics needs. 
Looking for a solution to store and ship your products seamlessly? Let R+L Global Logistics be your fulfillment and distribution partner.